Online Payment Options
As a Marriott Vacation Club℠ Member, you can explore upcoming reservations online. But did you know you can also manage your account online?
A recent article in your Insider newsletter listed some of the benefits of signing up for eBilling. The article received a great response from your fellow Members, so we are excited to provide additional guidance on this option.
This step-by-step guide will provide information on how to sign up for eBilling*, allowing you to receive an email notification when your annual Annual Dues invoices are available to view so you may pay online.
When you're ready to register for eBilling and view your Annual Dues documents on your Member website, follow these steps:
1) First, log in to your Member website using your username and password.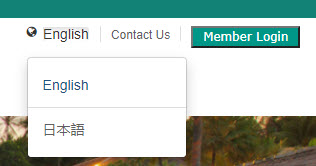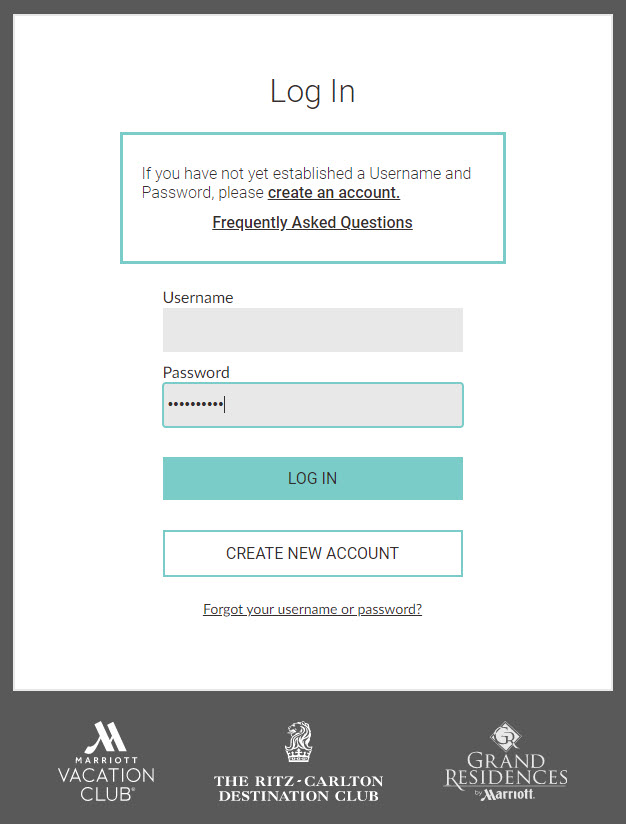 2) At the top right, hover over the drop-down menu for Your Account. Navigate to "Maintenance Fee Payments."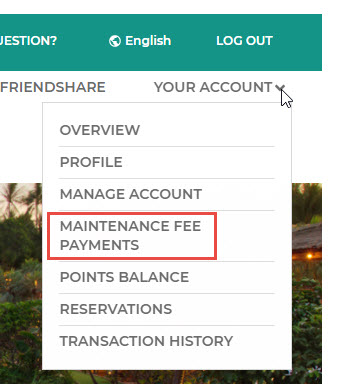 3) You may briefly land at a "My Maintenance Fees" page, but you will then be redirected to the Annual Dues application, which will open in a separate pop-up window. Make sure that your browser is not set up to block pop-ups. If you are not automatically redirected, look for the link at the bottom of the page that says, "Please click here if you are not automatically redirected."

4) When you are on the Annual Dues fees page, you can pay your fees and sign up for eBilling. To sign up for eBilling, follow the link that says "View eBilling Invoices & Inserts."

5) On this page, you will see a note for eBilling on the same line as your Customer ID. Follow the link for "Not Registered."

6) The membership fees eBilling screen allows you to switch your status to "Register" in the drop-down menu. Enter the email address you would like to use for your eBilling. All correspondence related to annual membership fees and dues invoices will now be sent to this email address. Click the acknowledgments box and "Save Changes."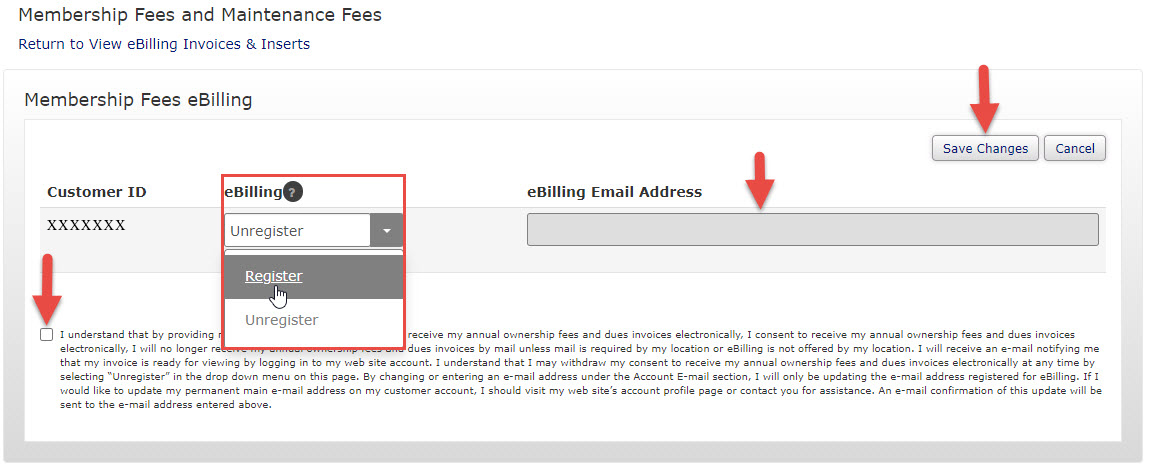 7) If you would rather pay your Annual Dues directly, navigate back to the Annual Dues application page, which will show the current amount due. Enter the email address for payment confirmation. Make sure pop-ups are allowed on your browser. Accept the online payment terms and conditions, verify the total for the payment amount, and then click "Make Payment."
Please note that eBilling is not currently available for Marriott Vacation Club Destinations™, Australia Members. If you are a Member of Marriott Vacation Club Destinations, Australia, the Annual Dues invoices will continue to be mailed to your address of record; however, you can still view and pay your fees online. It is recommended that you check your account on your Member website frequently in November, in case there are postage delivery delays, so that you can take care of these fees simply and conveniently and avoid accruing late charges.
Still have questions? Contact your Member Services team.
Log in to your Member website to sign up for eBilling or pay your Annual Dues.